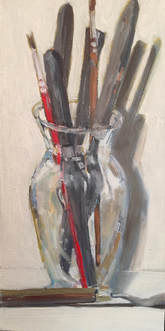 jgifford oil workshop 2017 - Nantucket​
2 Day Painting Workshops
on North Wharf
July 19 & 20 full August 2 & 3 full August 16 & 17 10am - 3pm
added: July 21 August 4 August 18 10am - 3pm

We will have a spectacular, private setting!
If you don't have a plein air easel, now is the time to purchase one. It is an invaluable piece of equipment. We will carry our supplies in & set up for each Workshop.
A full list is provided upon registration.
please email or call for availability

These workshops are designed to meet the needs of interested learners
​ in an intimate studio setting.

contact: juliehgifford@gmail.com 508 221 3511


---
2016
Off Season/Nantucket
&
Images from last year's third annual Los Alamos, California Workshop in April
the workshop 2015
3 Day Plein Air Workshop - April 2, 3 & 4, 2015
at the beautiful, rustic Price Ranch , Los Alamos, CA
Organized & hosted by the C Gallery !
Thanks to Connie P. for many of these photos of the weekend!
I'm inspired by this amazing group of women, all of their hard work & loads of fun.